HOW TO CREATE A USCIS ACCOUNT!
If you want to file an immigration form online you will need to first set up a USCIS Account (to see what Forms you can File online CLICK HERE) Even if you have filed a case through regular mail, you should set up a USCIS Account in order to track the case's progress and/or obtain notifications that have been sent to you through the regular mail. It is key that you set up this account properly! Below we walk you through the process step by step.
First, go to my.uscis.gov and click "Sign up"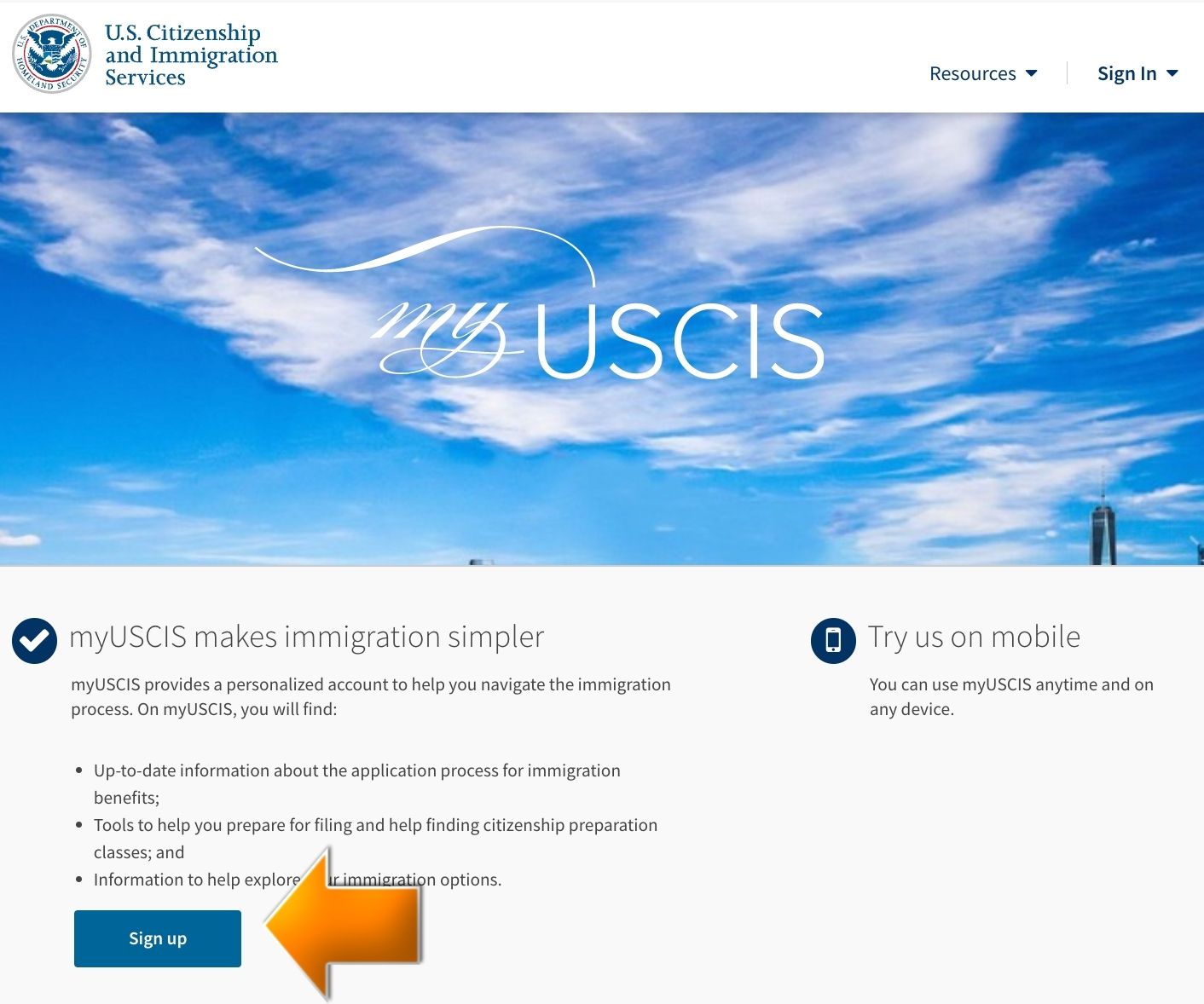 Then, type in your email address (twice) and click "Sign up"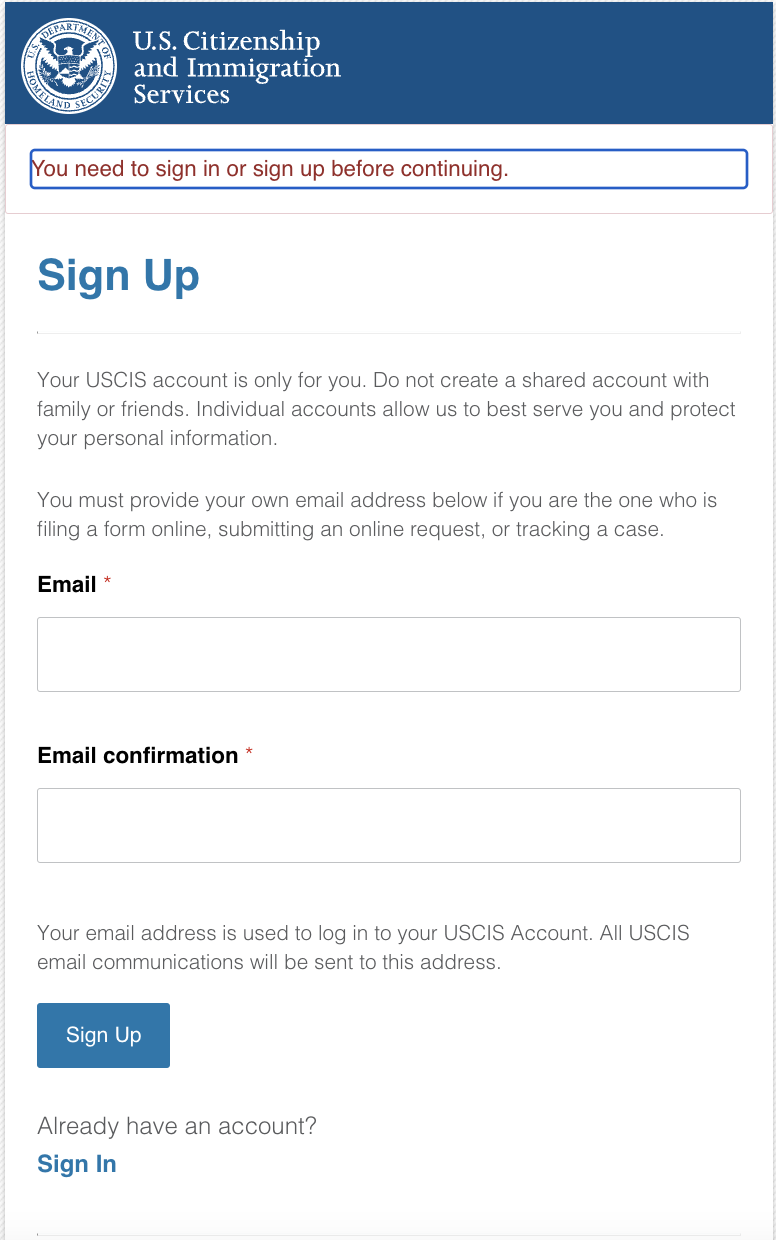 You will receive a confirmation email with a link to continue. Refer to your email and click that link provided.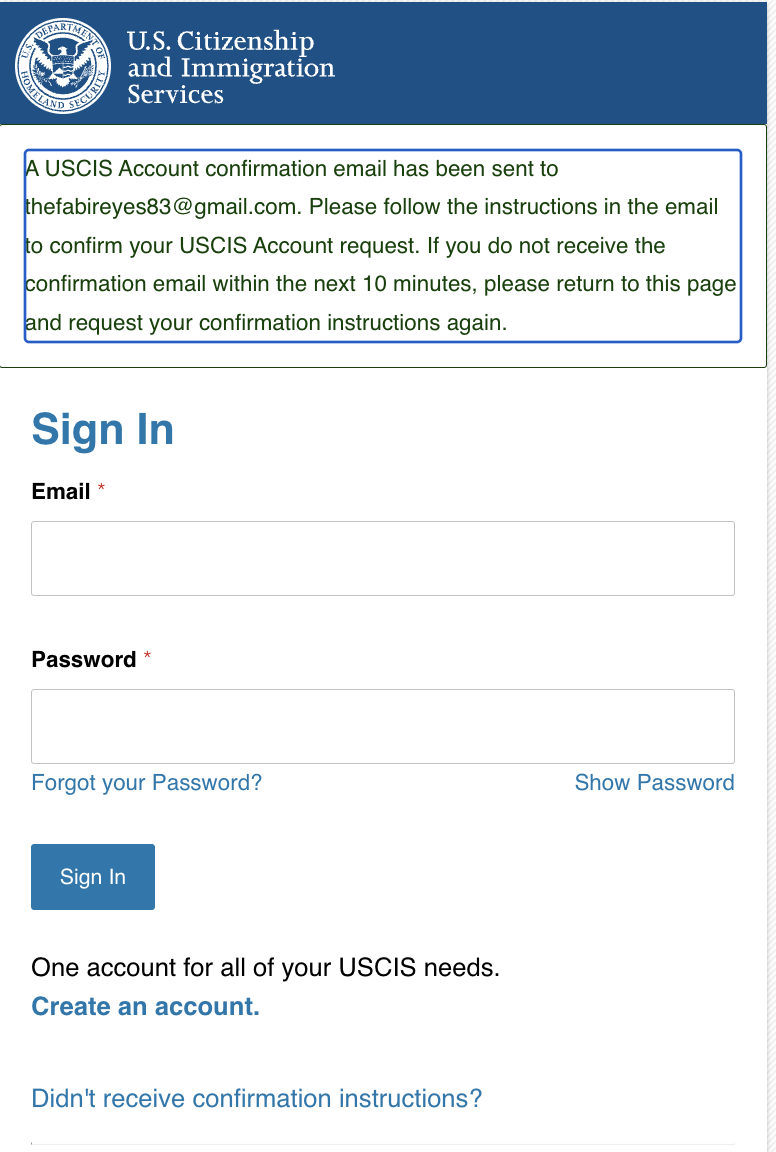 You will then be directed to a Terms and Conditions page. Scroll through and read USCIS' terms and click "I Agree"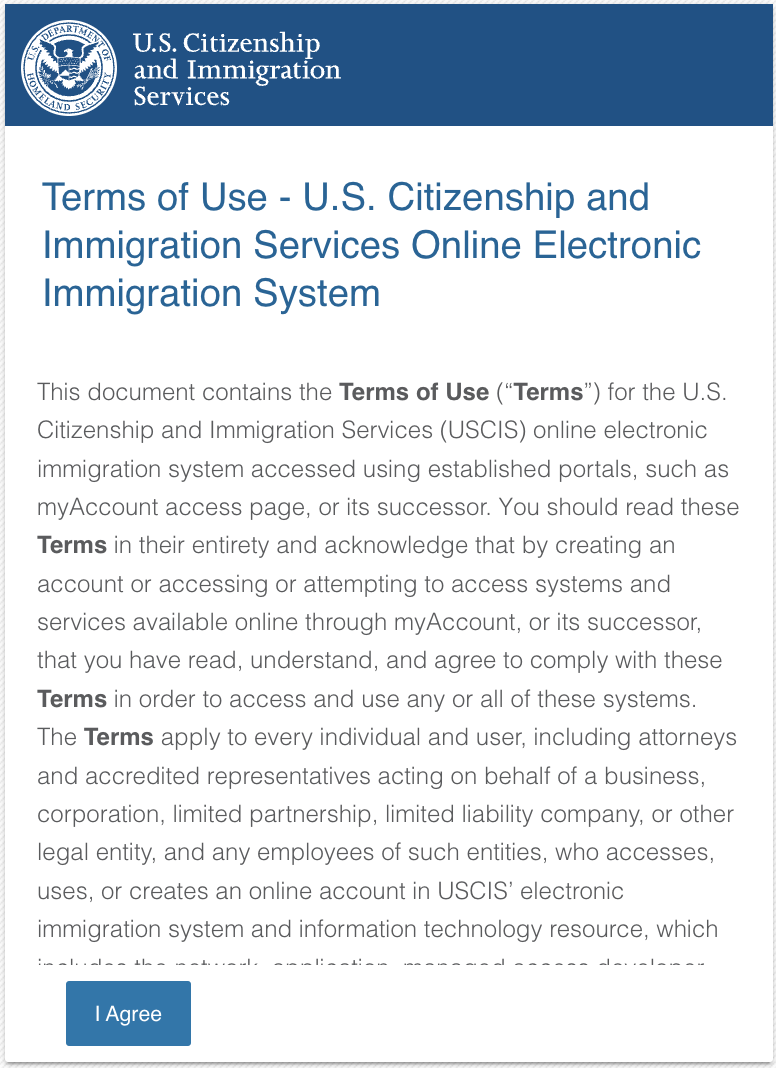 Next, you will need to create a password. Make sure to type it in twice. Click "Submit".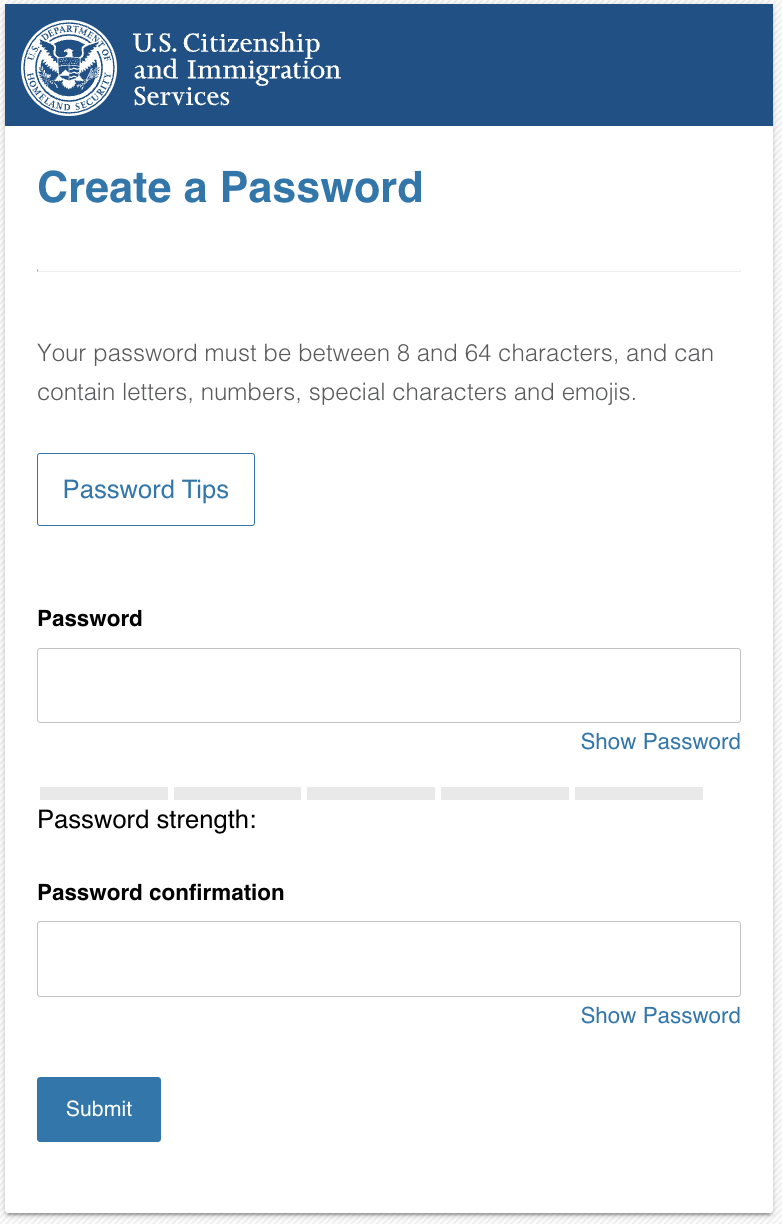 You will then be asked to choose a verification option. Every time you log in you will be asked to provide a verification code that will be sent to either an authentication application, your phone or email, whichever option you choose during this step.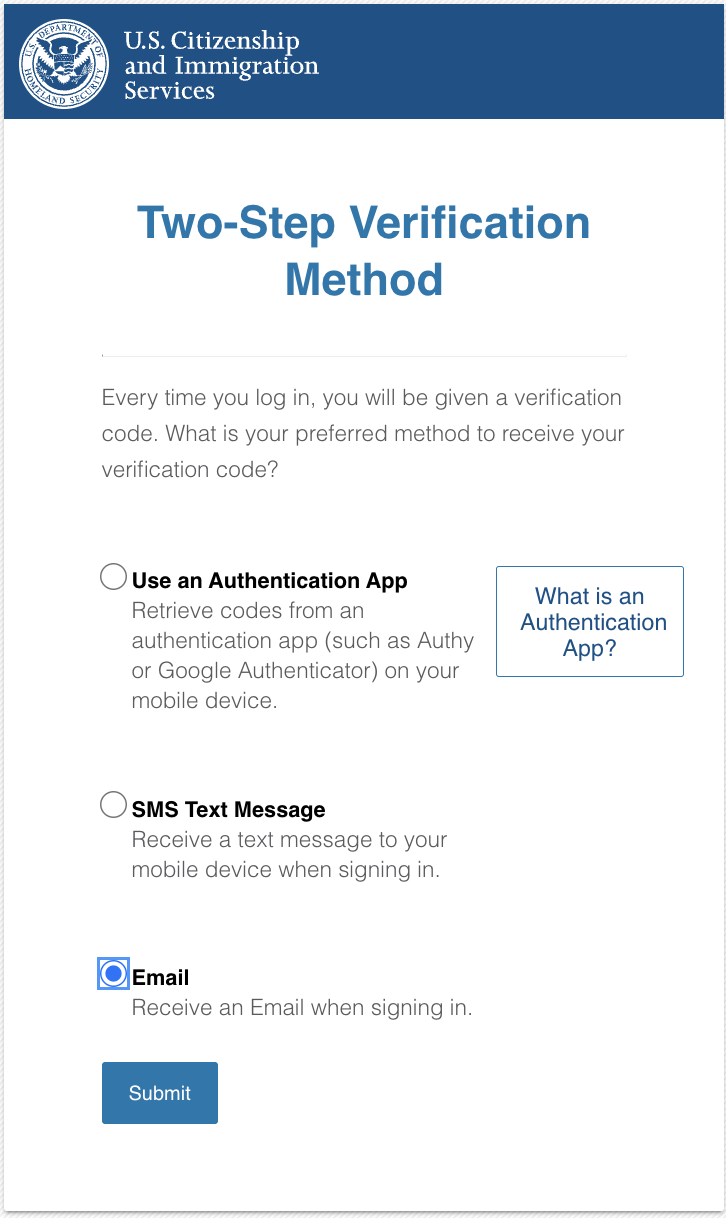 Depending whatever option you chose above you should have received a verification code. Enter the code in the "Secure verification code" box and click "Submit".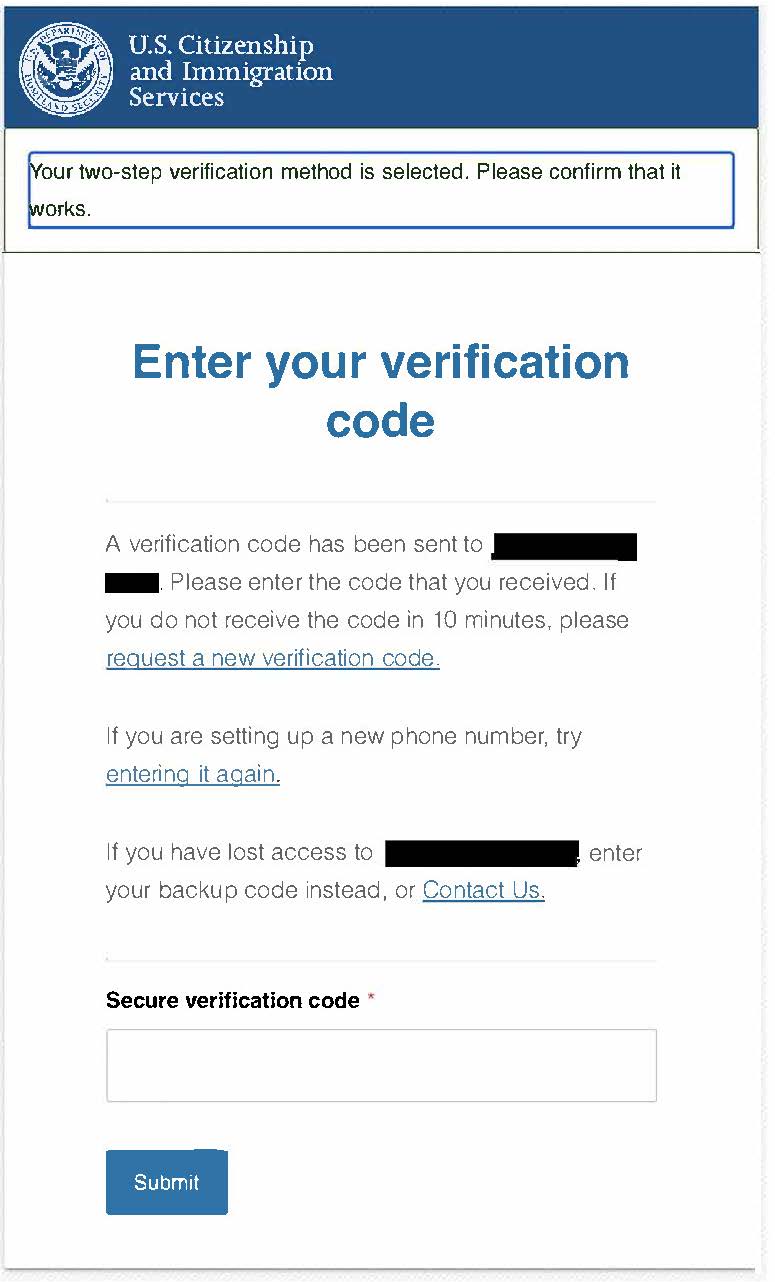 You will then be directed to a page with a verification backup code. MAKE SURE YOU SAVE THIS BACKUP CODE SOMEWHERE YOU WILL REMEMBER IN CASE YOU LOSE ACCESS TO YOUR ORIGINAL AUTHENTICATION METHOD (CHOSEN ABOVE)!!!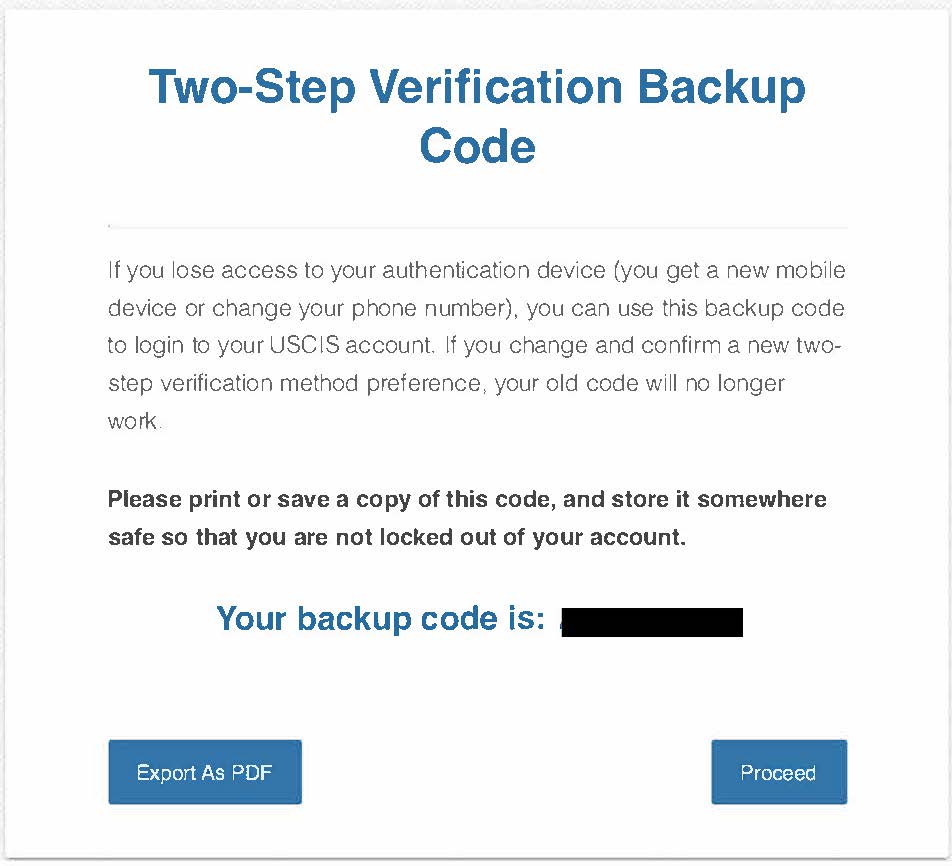 Next, you will be asked to provide answers to 5 security questions in case you forget your password in the future.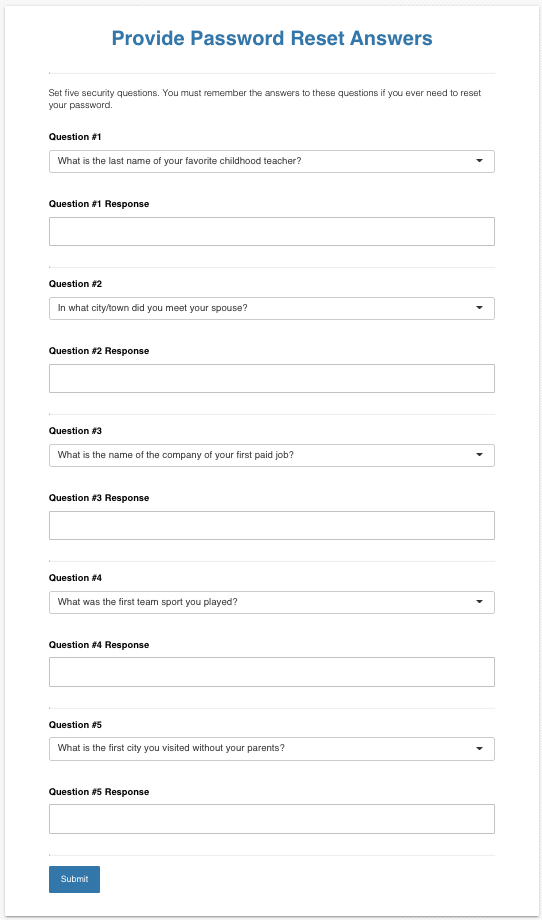 Finally, after you have chosen and answered the 5 security questions you will need to choose your account type. Make sure you select "I am an applicant, petitioner, or requestor" and click "Submit".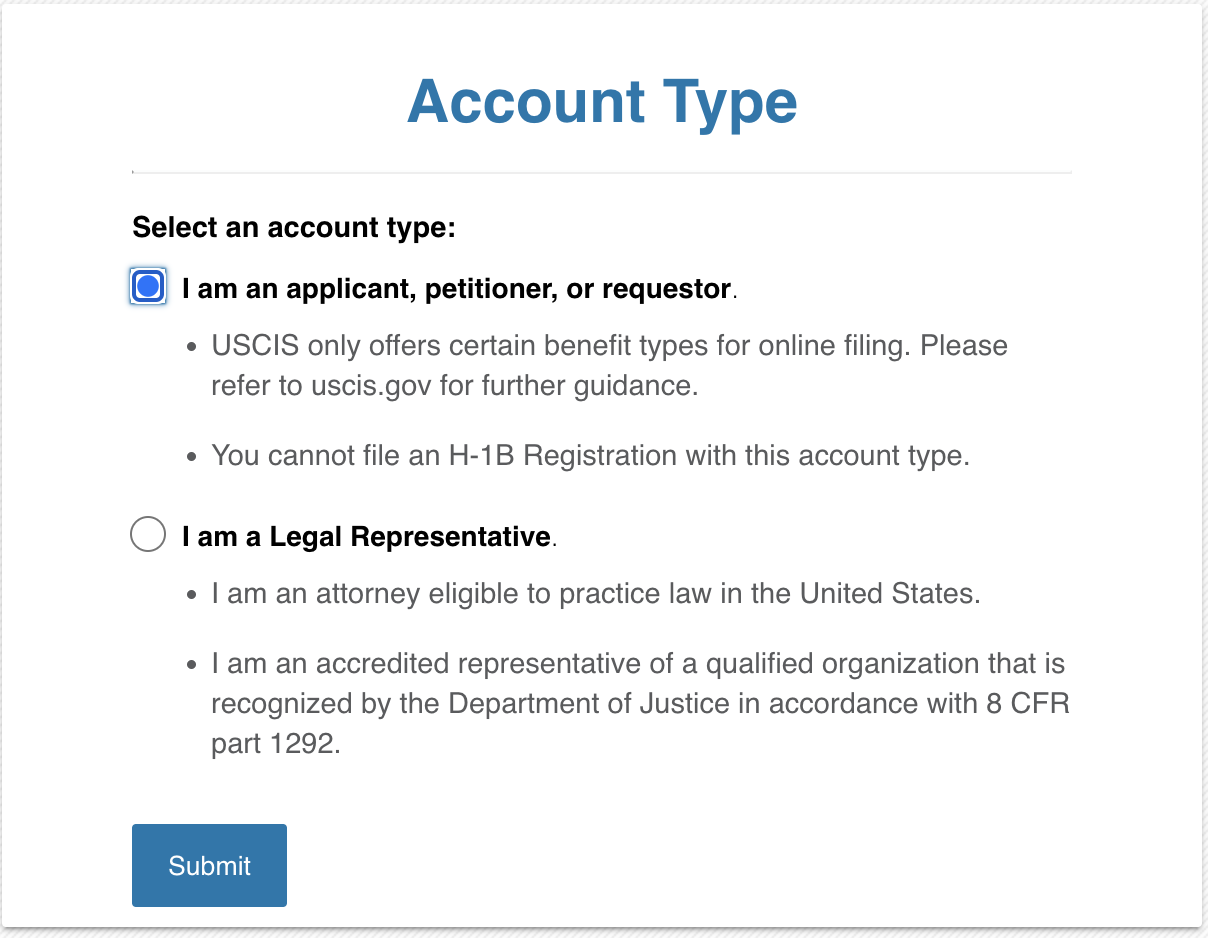 Congratulations! You have now successfully created your USCIS online account!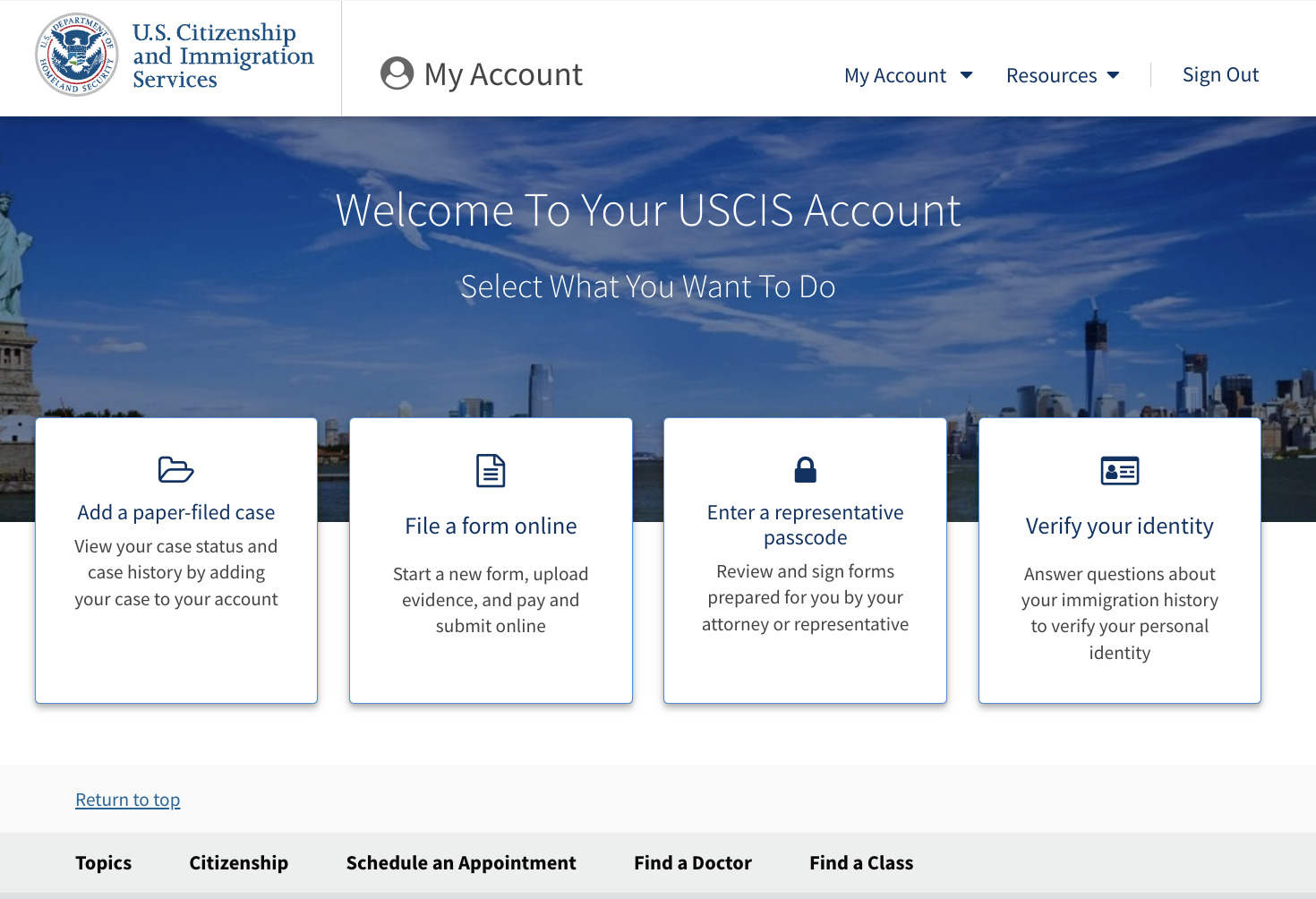 With your USCIS account you can now file immigration forms online or add a paper-filed petition's receipt number to your account to stay updated with any USCIS notifications. Need help filing a form? Contact our office today to set up a consultation right away!