EXPEDITING EMPLOYMENT AUTHORIZATION (EAD CARDS)!
Are you waiting forever for your employment authorization card!? Are stuck in the United States because you don't have your advance parole document to travel? YOU ARE NOT ALONE! This is a huge problem and finding a way to get USCIS to expedite your case is tricky and not easy to do.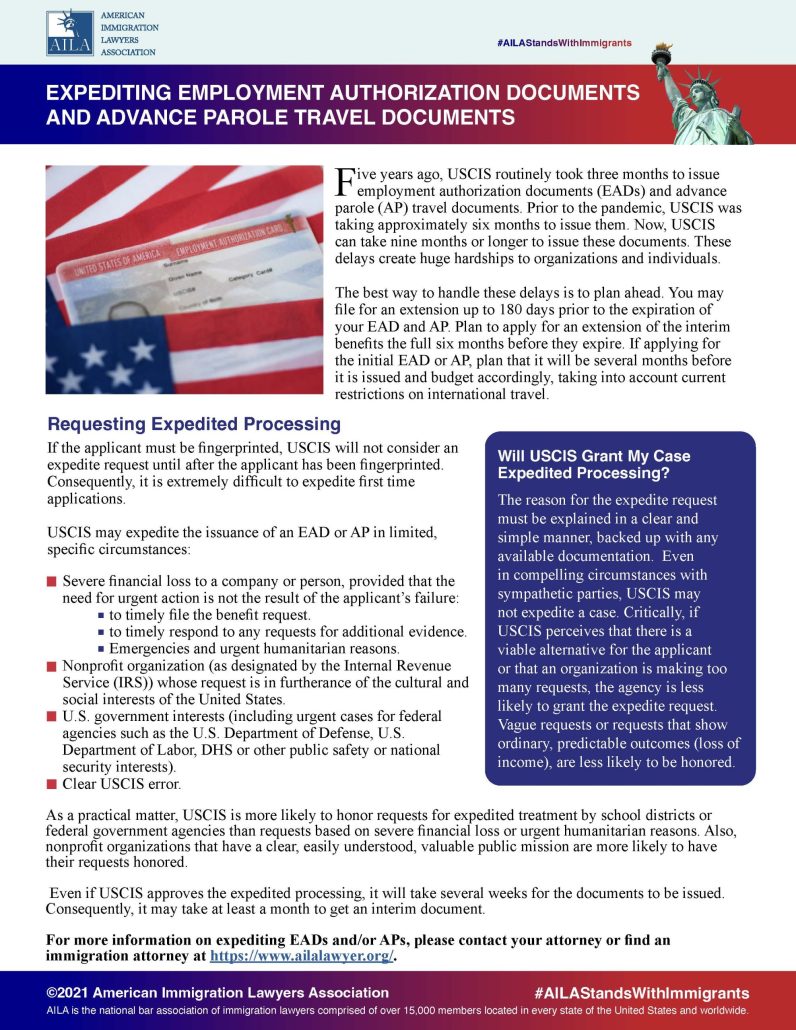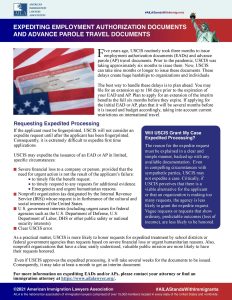 The American Immigration Lawyers Association has put together a tips and pointers on trying to expedite your I-765 Employment Authorization application and the I-131 Advance Parole application. CLICK ON FLYER TO VIEW. If you have any questions or need help expediting please do not hesitate to contact us.