COURT FORCES PRINTING OF EAD CARDS!
On August 21, 2020 a US District Court issued an order that demands USCIS to process and issue work authorization cards (EADs) for individuals who have I-765 approval notices. This ruling comes just after there have been multiple complaints that USCIS had not been timely processing EADs for approved cases because of the fact they had no contractor to print the cards. Three main groups will be affected by this order.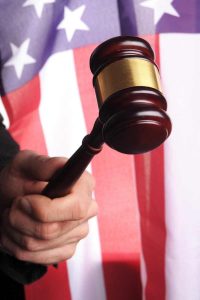 The first group deals with individuals who have received an approval notice and their EAD card has been ordered but has yet to be produced. The court ordered that all EADs for these individuals be completed and sent no later than August 28, 2020.
The second group deals with individuals with approval notices, but their EAD cards were never ordered. For this group the court has ordered that all biometric appointments for approved I-765 cases be scheduled by September 15, 2020 and no later than September 22, 2020. The EAD cards for these individuals will then need to be mailed out within 7 days after biometrics are taken.
The third group deals with everyone else. USCIS has agreed and has issued a notice on their website, which will allow individuals to use their I-765 approval notices as valid proof of eligibility to work. This will only apply to individuals with approval notices dated December 1, 2019 to August 20, 2020. This will be effective until December 1, 2020, at which time all of these EAD cards should be produced and mailed out.
Employers are permitted to accept I-765 approval notices as a valid List C document required for Form I-9 even though the notice states that it is not evidence of work authorization. On December 1, 2020, employers will then be required to reverify with the individuals who presented approval notices. By then individuals should have their new EAD cards to present to their employers.
For more information please visit www.uscis.gov. If you want to read more of our blogs visit https://szewlaw.com/szew-law-group-blog/. Don't forget to also subscribe to our YouTube channel HERE so you don't miss videos that are posted all the time!