&nbsp
How do I find my I-94?
Checking your I-94 is extremely important!! Any nonimmigrant that enters the US is issued an I-94 with the following information: Your most recent date of entry, the class of visa you entered on, and the date you are admitted until (the date you must exit the US). Now it is extremely uncommon for Customs Border Patrol (CBP) to issue a paper I-94 (as shown above) or stamp your passport with this critical information. Everything is now done and recorded electronically. Below is a step by step tutorial on how to access your electronic I-94 to verify that they entered you on the correct classification and that you know when you MUST leave the US in order to avoid falling out of status. You cannot trust that the officer at the border gave you the correct exit date or the date that you "think" you should have received. It is your responsibility to check to make sure.  Make sure to check your I-94 every time you enter the United States!
Go to the I-94 section of CBP's website: https://i94.cbp.dhs.gov/I94/#/home  Click on "GET MOST RECENT I-94"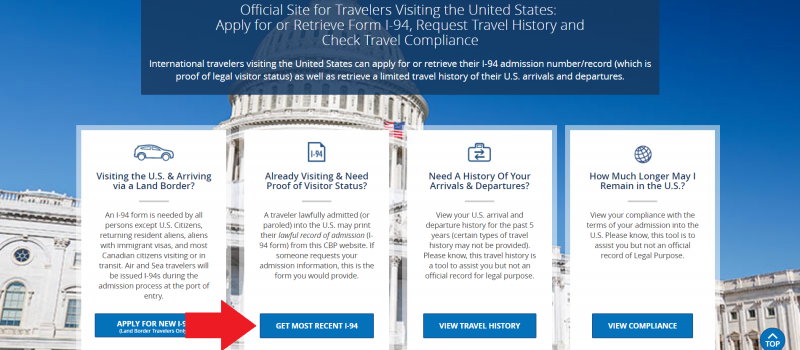 A security notification will pop up informing you of the things in which you are agreeing to by accessing the website. Click "CONSENT & CONTINUE"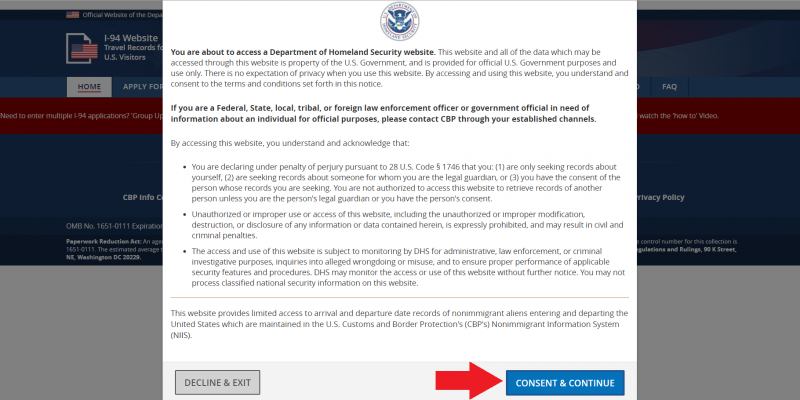 Fill in all of the required information in proper blanks: First Name, Last Name, Date of Birth, Passport Number, and Passport Country of Issuance.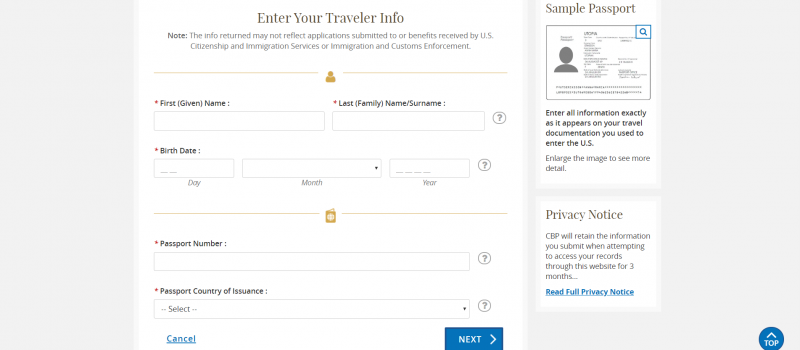 Scroll up to view the information on your electronic I-94. The most important information is pointed out below. Be sure all the information is correct and current.