WILL TRUMP MAKE IT HARDER FOR AUSSIE PRODUCERS TO GET U.S VISAS?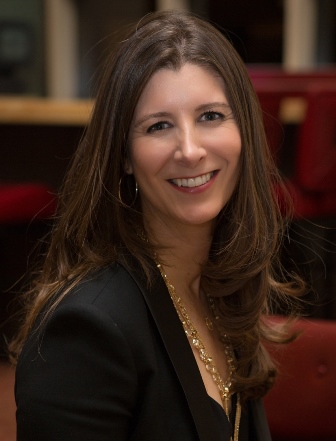 Andrea Szew is the founder and managing attorney of Los Angeles law firm Szew Law Group, which specialises in US immigration and business advice. For the past 15 years Szew has worked with industry clients from Australia and Europe, obtaining visas for artists and producers. 
Szew's background at PricewaterhouseCoopers also enables her to advise foreign talent and crew beyond initial working visas and on common tax withholding issues. 
IF spoke to Szew about the election of Donald Trump, which has seen an increased demand for her advice, and what members of the Australian industry can do to ensure continued access to the States.
Should the Australian industry be worried about getting visas now that Trump is in office?
It is true that Trump has taken clear steps to make major changes in the system, but he has been very transparent on the areas that he is focusing on. As of now, entertainment-related visas are not one of those areas. However, as we know, entertainment visas are not just comprised of O visas (individuals with extraordinary ability). They also include other visas, like H1bs, which are commonly used by production companies to bring in technical talent – and these H1b visas are directly in the line of fire. In fact, the United States Citizenship and Immigration Service (USCIS) just announced that it has suspended premium processing (which allows processing in less than 15 days) for H1b visas beginning April 3, 2017, forcing companies to wait even longer to possibly get the individual talent they so desperately need.
What else will change?
It is too early to tell, but there is no doubt that the processing will likely slow down, the scrutiny of the petitions will increase, and the border patrol will continue to be more diligent with their review of individuals entering the United States. This could cause major obstacles in the coming years since the industry depends heavily on short timetables and flexibility when bringing in talent and crew to complete, promote, or work with US companies on projects. I'd advise industry to make sure their petitions are complete and thorough, giving USCIS no room to ask questions, which could substantially delay your processing times.
Should productions be nervous that individuals will be rejected at the border, even with a valid visa?
Even though it might feel that the United States' borders are tightening, there is no doubt that the US still needs and wants the talent of foreign nationals. The US immigration system has clear criteria for each type of visa application. Therefore, if you meet the requirements, then nothing should stop you from applying for the visa and entering the United States. Make sure to carry a copy of your petition and the original approval notice. Border Patrol is constantly getting new information and directives. Therefore it's critical that you understand clearly what visa you are entering on and the parameters of that particular visa, so when Border Patrol asks what you will be doing in the US you know how to respond.
What else can individuals do to make the process frictionless?
The best advice is to consult legal counsel that you can trust, that understands all aspects of the current immigration system, and is tapped into the latest political developments. It is important to have that sounding board to make sure you have the most up-to-date information to rely on when making budgets and timelines. Develop this relationship early on, and not when it is time to file for a visa, so you have plenty of time to discuss options and strategies that might be faster and more efficient. The O visa is not the only option for the entertainment industry. There are others that might work better depending on the situation. Don't be afraid to think outside the box and make sure your lawyer does too.
By Harry Windsor
* This interview has been edited and condensed.

For original article CLICK HERE