SZEW LAW UNIVERSITY
EDUCATION IS POWER is our motto and reason for creating Szew Law University. A place that ANYONE can go and learn about all different types of immigration topics at an affordable price because not everyone has the ability to pay expensive attorney fees. Szew Law University offers direct 24/7 access to ANDREA SZEW's 20+ years of experience at a fraction of the cost of legal fees. After practicing immigration law for over 20 years she realized one of the biggest hurdles that people have is getting honest, easy to understand information about their options, or just on immigration topics in general. There are people around the globe that have plans, dreams, hopes and goals that rely heavily on them getting a green card (permanent residence) or a visa. Without accurate information, it becomes almost impossible to move forward. This is why SZEW LAW UNIVERSITY was created!
O VISA WORKSHOP, one of our first workshops, walks you through ALL that is required to qualify for an extraordinary ability, O Visa. It is made up of 6 lessons that you can work through at your own pace online, and also includes Andrea's custom worksheet! By the end of this workshop, you will have EVERYTHING you need to determine your qualification for the O visa. We usually charge between $500 to $1,000 to do this workshop individually, but you can get this entire workshop now for only $25.00! Yes, that is it! Sign up today before this great deal disappears!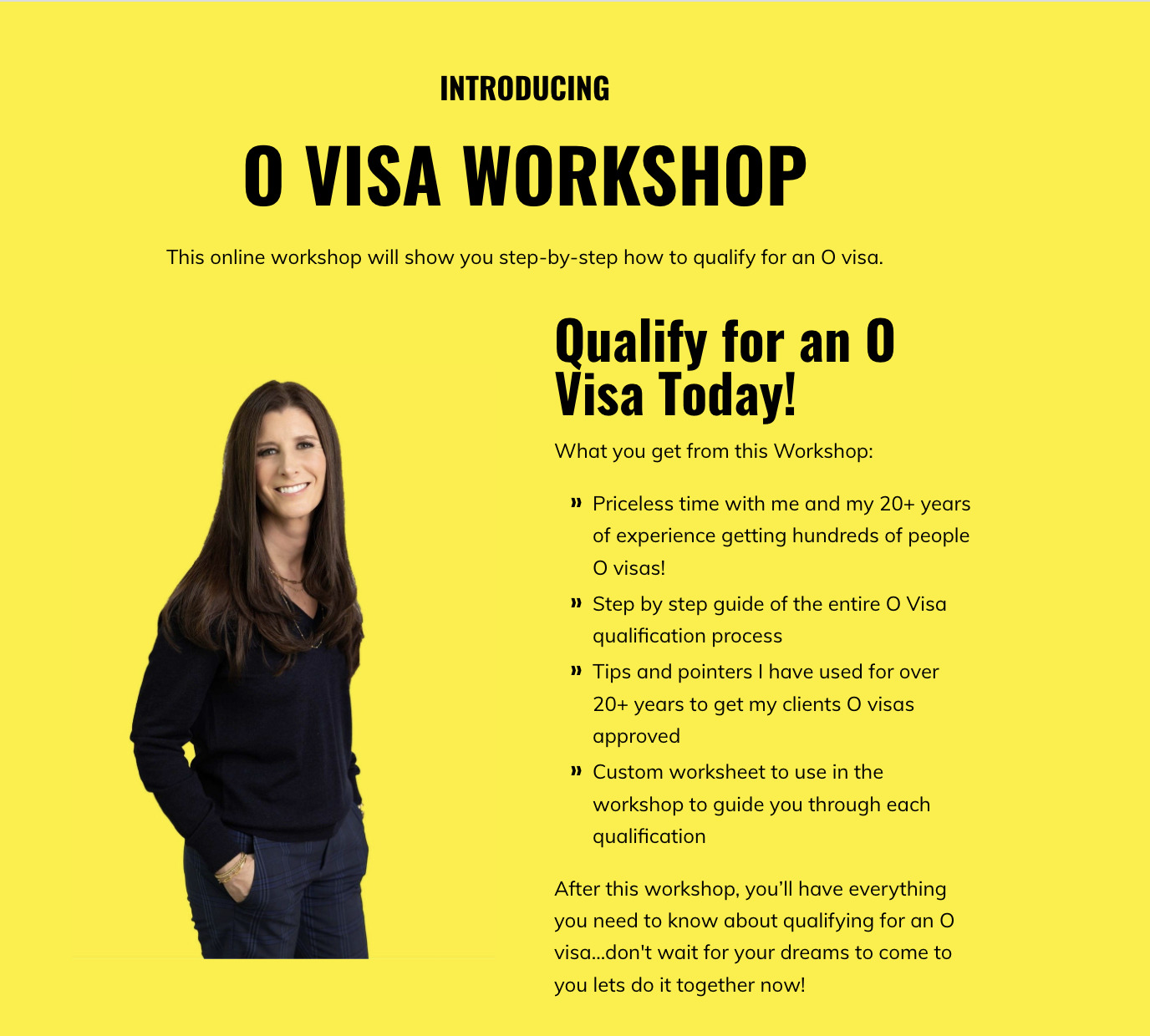 Our newest course, HOW TO RENEW YOUR GREEN CARD walks you through How to Renew or Replace your Green Card ALL BY YOURSELF. In this course, Andrea provides you with 8 comprehensive lessons with step-by-step instruction on how to fill out the required form, what to include with the form, where to file it, and so much more (even a custom checklist so you don't miss anything). You will also receive information on automatic extensions and tons of tips and pointers from her 20+ years of experience getting hundreds of clients their green cards. By the end of this course, you will have EVERYTHING you need to successfully prepare and file all by yourself! You will get all of this for under $50! Don't wait, SIGN UP TODAY!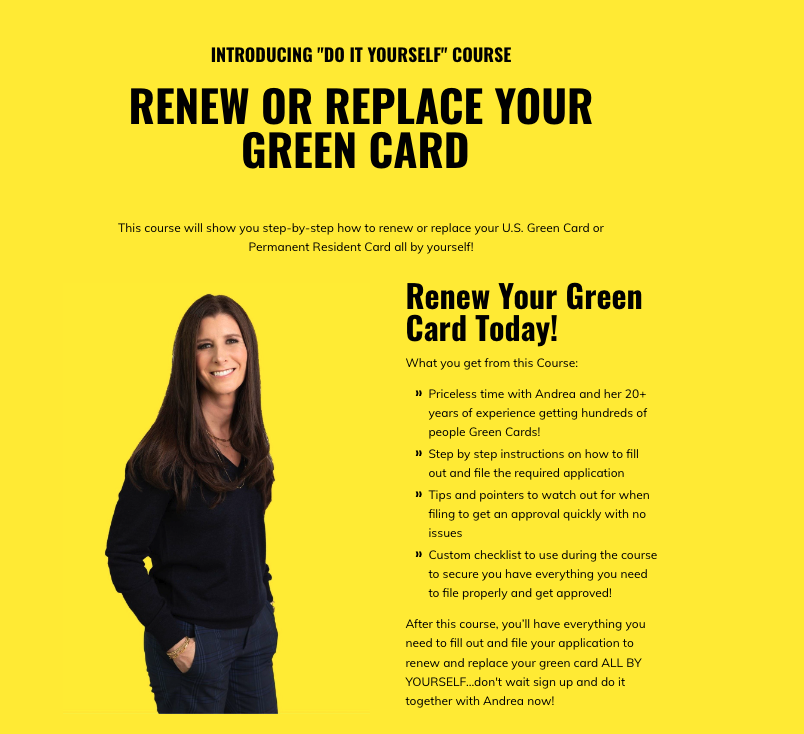 Also, stay tuned for new courses and workshops coming out soon that you won't want to miss! These courses are an opportunity to help you move forward with your dreams at a price YOU can afford (with an attorney you can trust!!).
EDUCATION IS POWER!
THE MORE YOU LEARN, THE MORE POWER YOU HAVE TO MAKE THE RIGHT DECISIONS. LEARNING FROM MY COURSES AND WORKSHOPS PUTS THE CHOICES YOU MAKE INTO YOUR OWN HANDS. START TODAY TO MAKE YOUR DREAMS YOUR REALITY!